On 18th May 2018, Airports Corporation of Vietnam (ACV) approved the results of contractor selection, package No. 2: Consulting and formulating Feasibility Study Report- Phase 1" of Long Thanh International Airport project.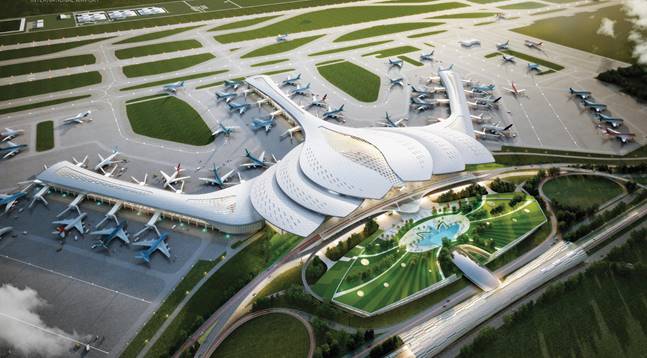 Accordingly, the joint venture of Japan Airport Consultants, Inc. (Japan) – ADP Ingénierie (France) – Nippon Koei Co., Ltd. – Oriental Consultants Global Co., Ltd. (Japan) – Airport Design and Construction Consultancy One Member Limited Liability Company – Transport Engineering Design Inc. (Vietnam) is the winning bidder. 
Besides that, the special subcontractor that designs passenger terminal is Heerim Architects & Planners Co., Ltd. (South Korea). 
Along with the completion of the consultant selection, ACV will focus and accelerate the progress of formulation of feasibility study report in order to report Ministry of Transport so that Ministry of Transport can report the Government for submission to the National Assembly at the meeting in October 2019. In addition, ACV will prepare resources and investment so that Long Thanh International Airport construction can be started by the end of 2020, putting into operation by 2025 under the direction of the Government and the National Assembly.
Long Thanh International Airport is planned to reach grade 4F of the International Civil Aviation Organization (ICAO) criteria; is an important national airport with the aim of becoming one of the regional hub of aviation, in which anticipated scale and capacity after completing all three stages would reach 100 million passengers per year and five million tons of cargo per year. Currently, at Phase 1, ACV will concentrate on constructing one runway, a passenger terminal with a capacity of 25 million passengers per year, a cargo terminal of 1.2 million tons of cargo per year together with other auxiliary items.
Administration Office