Noi Bai International airport (NIA) officially puts into operation a disinfection chamber at the airport's operation center developed by group of young engineers from Noi Bai Aviation Technical Service Center on March 24 as an effort to curb the spreading of the Covid-19 pandemic.
Under the directions of NIA's Director at the all hand meeting on March 20,2020 with the spirit of "Chống dịch như chống giặc", Mr. Nguyen Truong Giang, deputy director of Noi Bai Aviation Technical Service Center and 10 young engineers have invented and assembled a mobile disinfection chamber during only three days.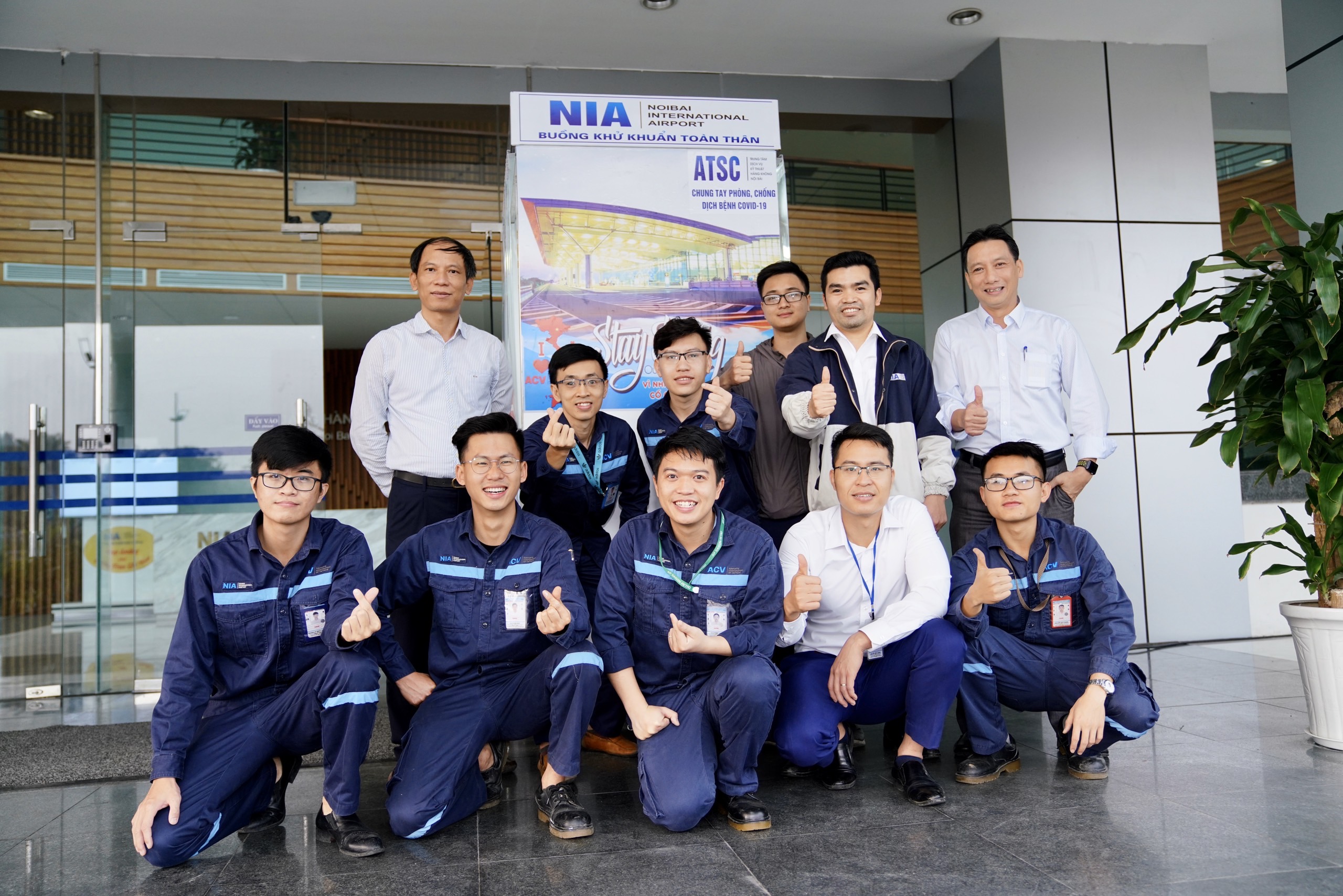 Group of young engineering invent the mobile disinfection chamber at NIA
Its main component is a 360-degree mist sprayer using anolyte solution which is a powerful disinfectant against bacteria and viruses. The disinfection spraying process will be automatically activated once a person steps in the chamber. It only takes 30 seconds to complete a round of disinfection. Ionic saline for spraying disinfectant is a tested type, recommended by the Ministry of Health, so the bactericidal effect of the spray solution on the whole body has been certified.
Due to the great demand in market, the procurement of supplies related to disinfection chamber is scarce. In addition, it takes a lot of times in calibration the device to ensure the effectiveness and efficiency before launching this product.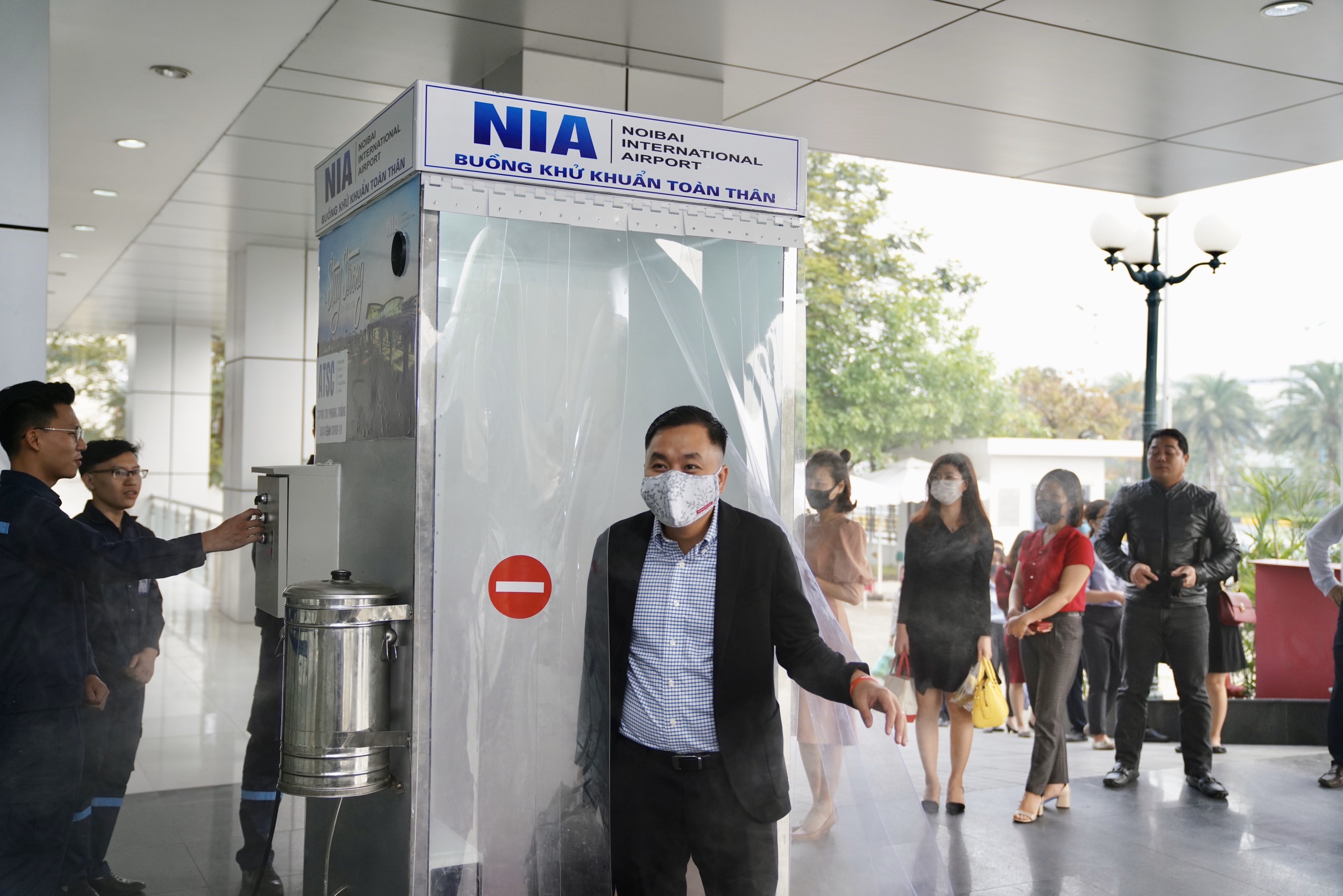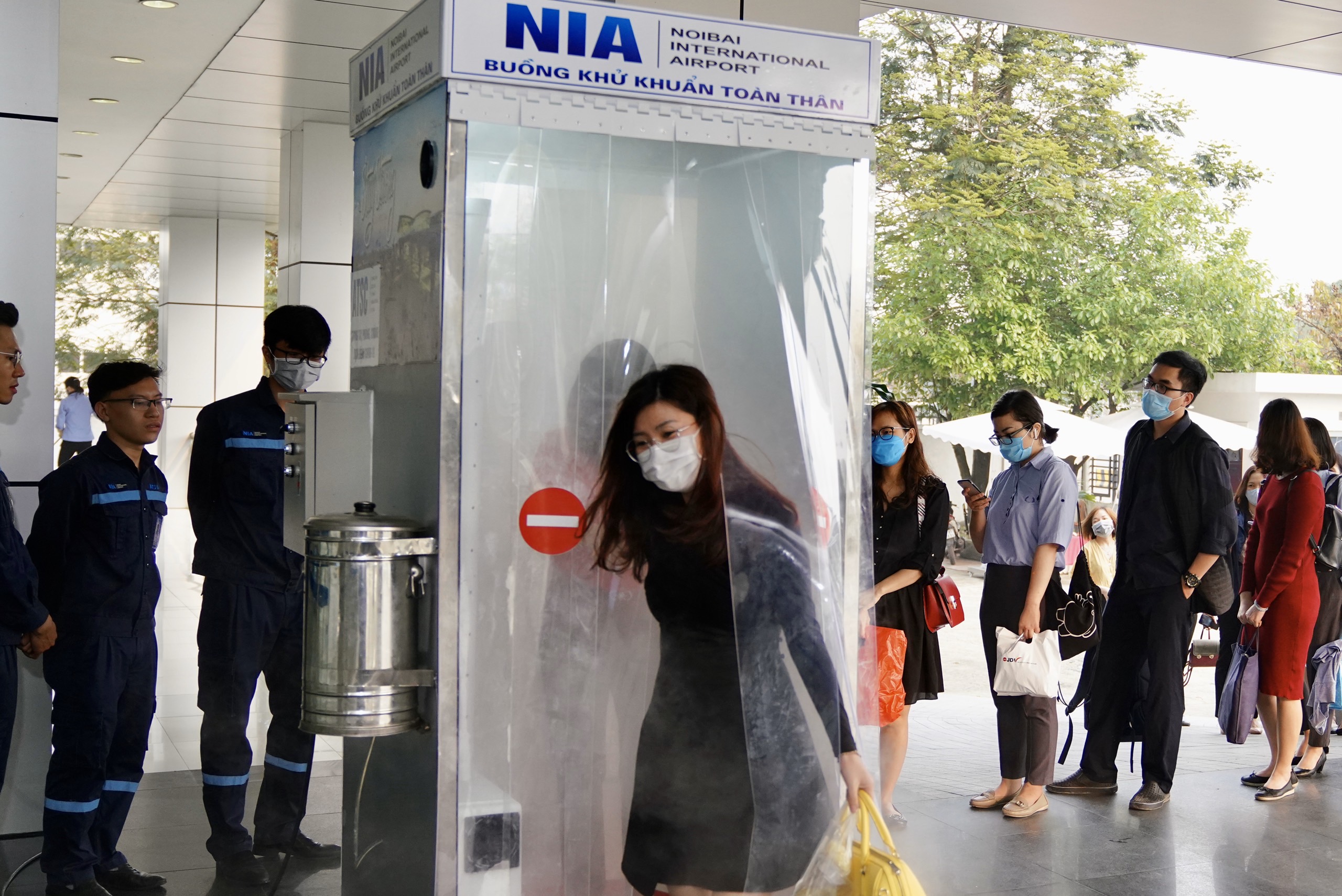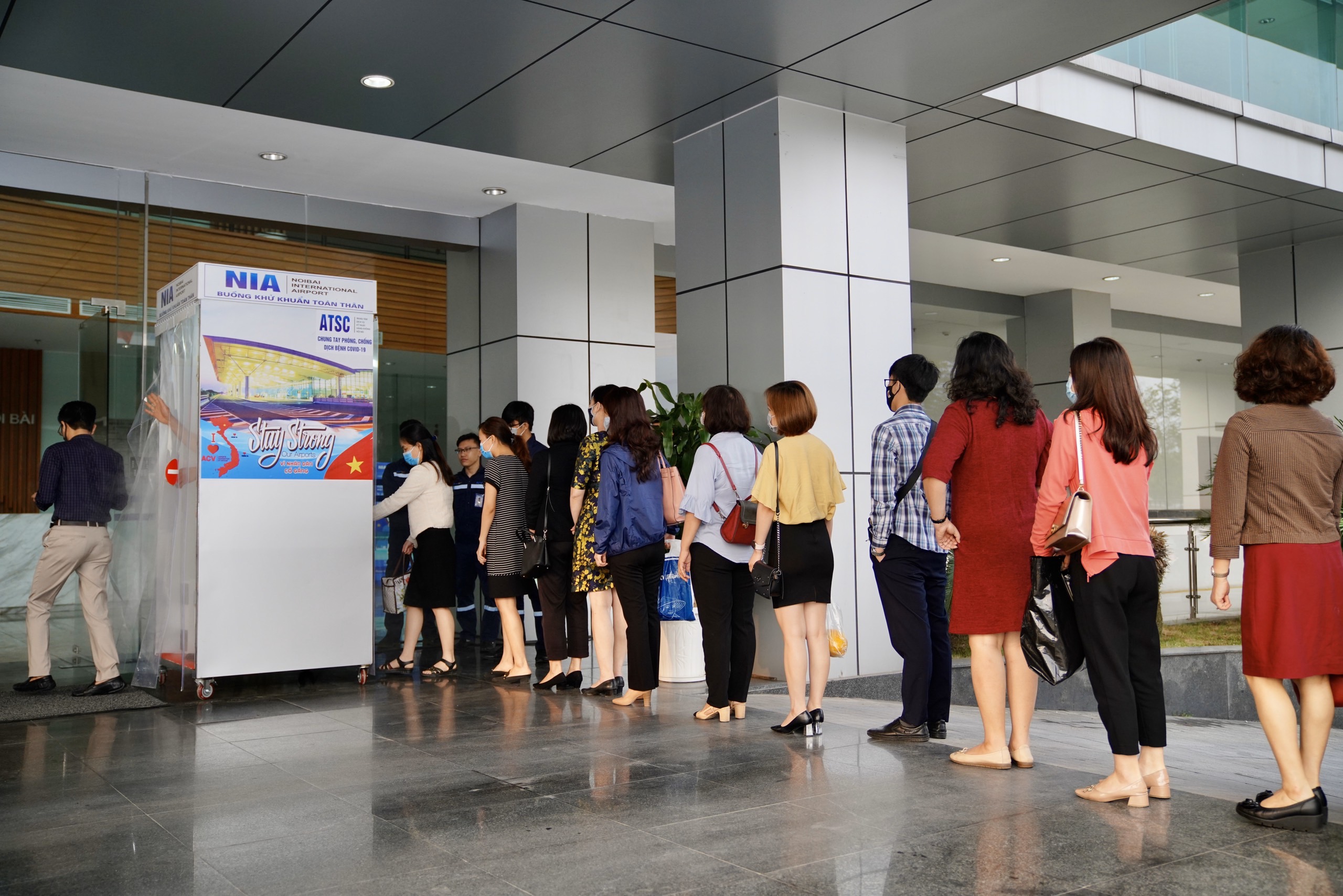 Employees are eager to experience the mobile disinfection chamber
Nguyen Duc Hung, Deputy Director General of the Airports Corporation of Vietnam and Director of the Noi Bai International Airport, said that after successful production of the first chamber, the airport will continue researching and installing more mobile disinfection chamber at its subsidiaries and terminals to serve passengers. Noi Bai Int'l airport is willing to share the technology with other companies in need, he added.
Administration Department, NIA