Deploying the Directive No. 19 / CT-TTg dated April 24, 2020 of the Prime Minister on the continued implementation of measures to prevent and control Covid-19 and the Conclusion of Prime Minister at Standing meeting on April 28,2020, The Ministry of Transport has allowed the increase in the frequency of domestic flights, trains and buses from April 29,2020.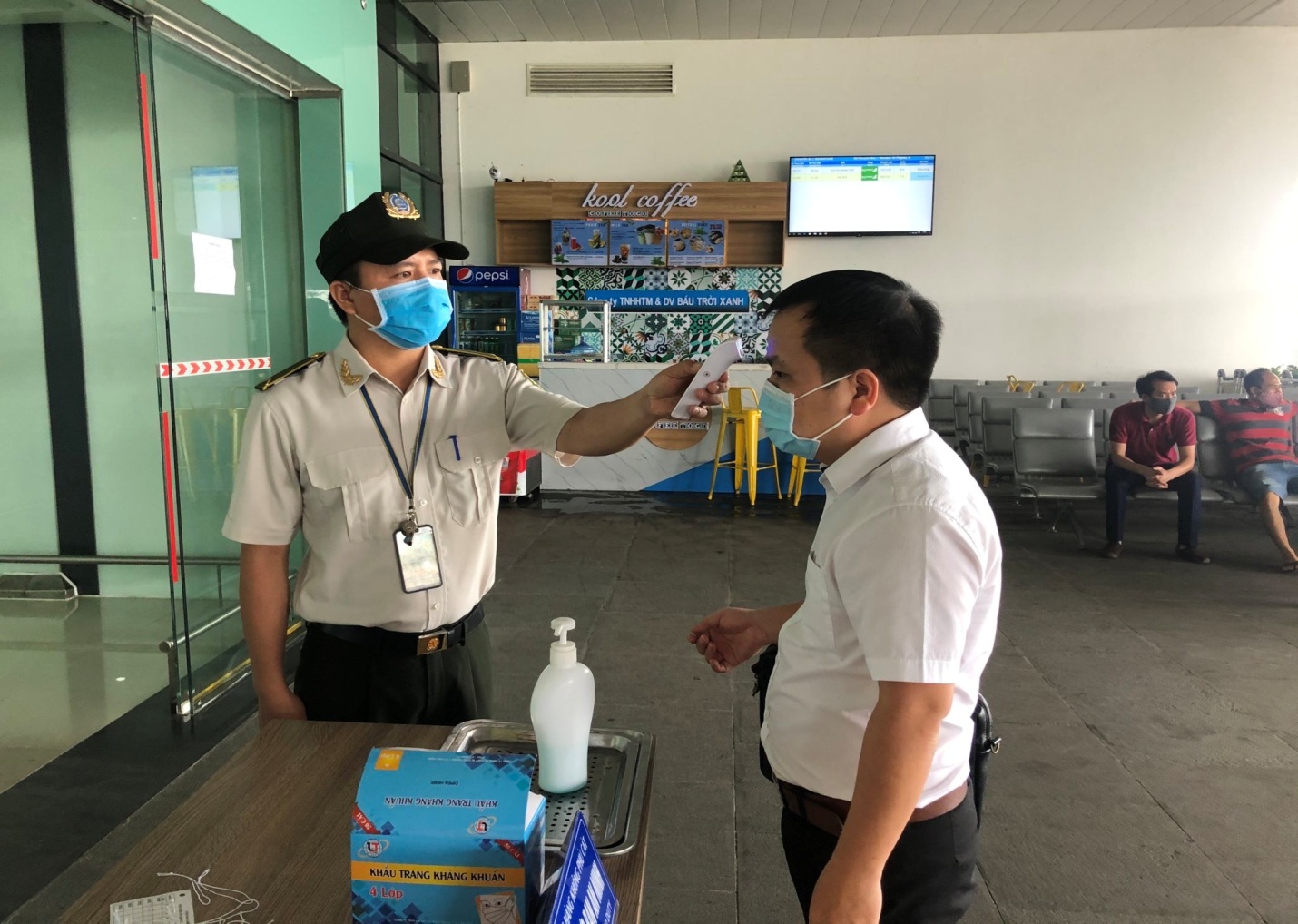 Aviation security personnel conduct body temperature measurements and request passenger to wash hand by sanitizers before check-in
Regarding to aviation section:
1. From 12:00AM April 29,2020 to the end of April 30, 2020:
The number of return flights on the Hanoi-HCM City route should be increased to 28, instead of a current 20.
For Hanoi/HCM City - Da Nang routes, two additional flights have been recommended, raising the total to eight return flights every day.
For other domestic routes, the CAAV suggested adding four more return flights.
2. From 12:00AM May 1, 2020 to the end of May 15, 2020:
36 return flights a day on the HN-HCMC route.
The number of return fights to Da Nang from Hanoi and HCMC will be increased to 12 flights/day
For other domestic routes, the frequency change will be based on airlines' demand.
3. From 12:00AM May 16, 2020 until the new Decision date:
- The flight frequency for domestic routes has been recommended to be raised to 60% on May 16-31 with 50 daily return flights on Hanoi-HCM City and 20 on Hanoi/HCM City-Da Nang routes.
- The frequency of other flight routes will be changed according to airlines' demand.
Administration Department, ACV